santilliphotography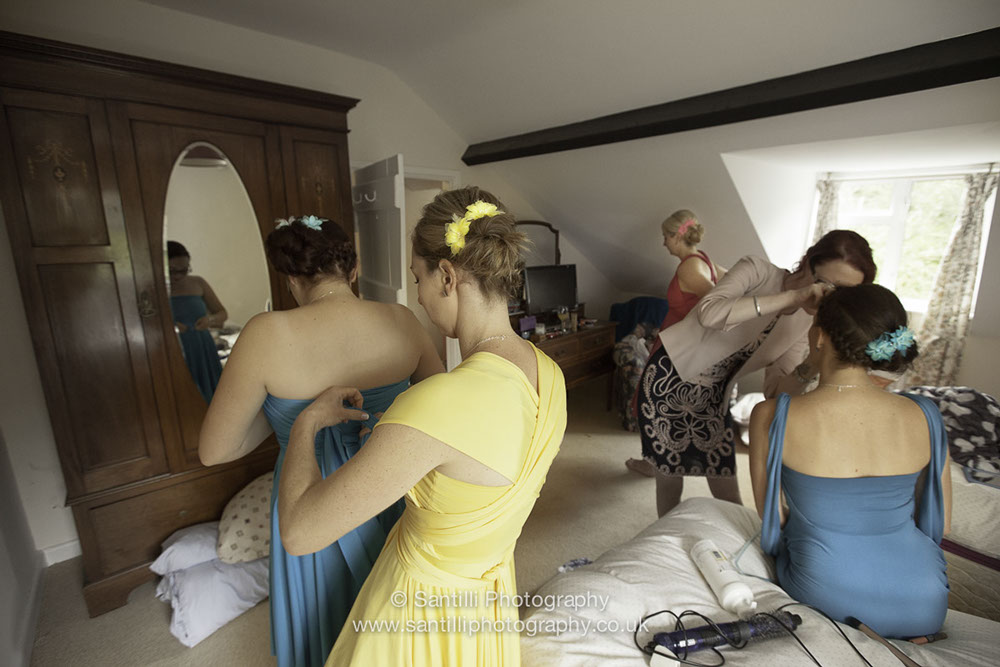 The bridal party, getting ready at the farm house. The wedding colour themes were bright and happy.
Mr and Mrs Jones got married in a local village church in front of friends and family. After which they all went back to their home farm to celebrate the wedding breakfast in a beautifully decorated barn with bright and happy colours with good food and a great band. They also had entertainment in the form of a giant bouncy castle as well as one of those Bull Rides.
Each cuff-links worn by the grooms men had a significant meaning to them. All ready for them, before going to the local pub for morning pint.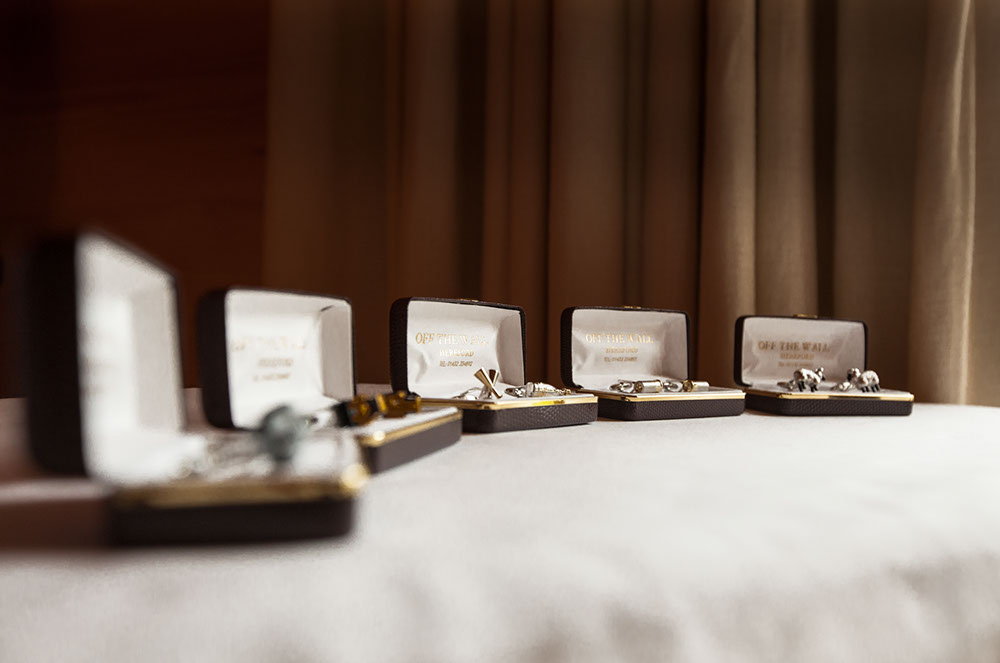 The wedding rings were ready and waiting for the best-man to look after.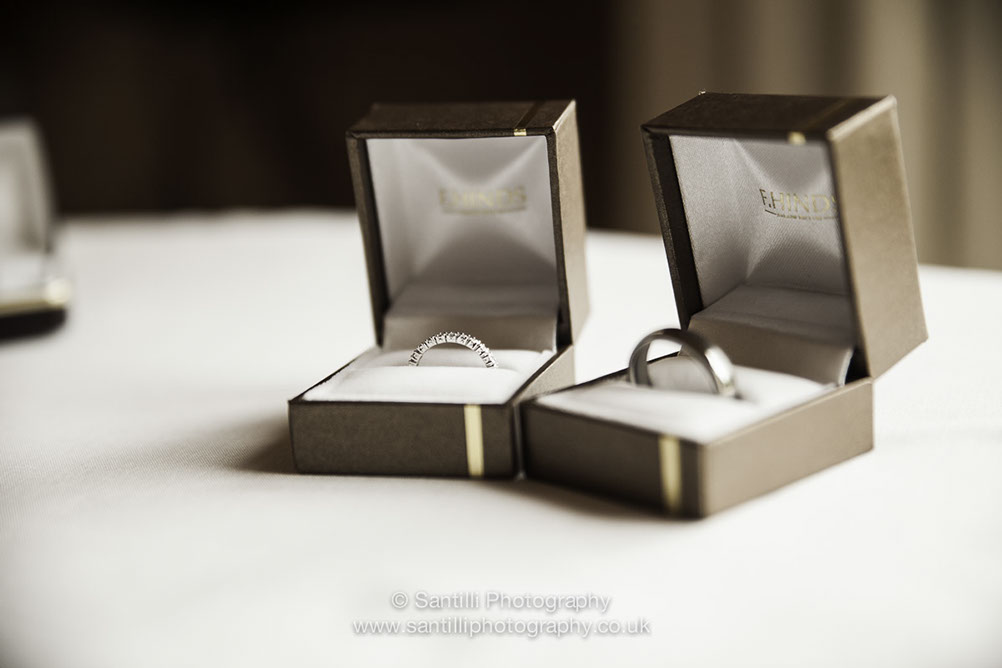 During the bridal-prep, the bride is getting into her wedding dress and being helped by the bridesmaids.
The groom and grooms-men were very calm and enjoying getting ready before heading of to the pub for a sneaky one.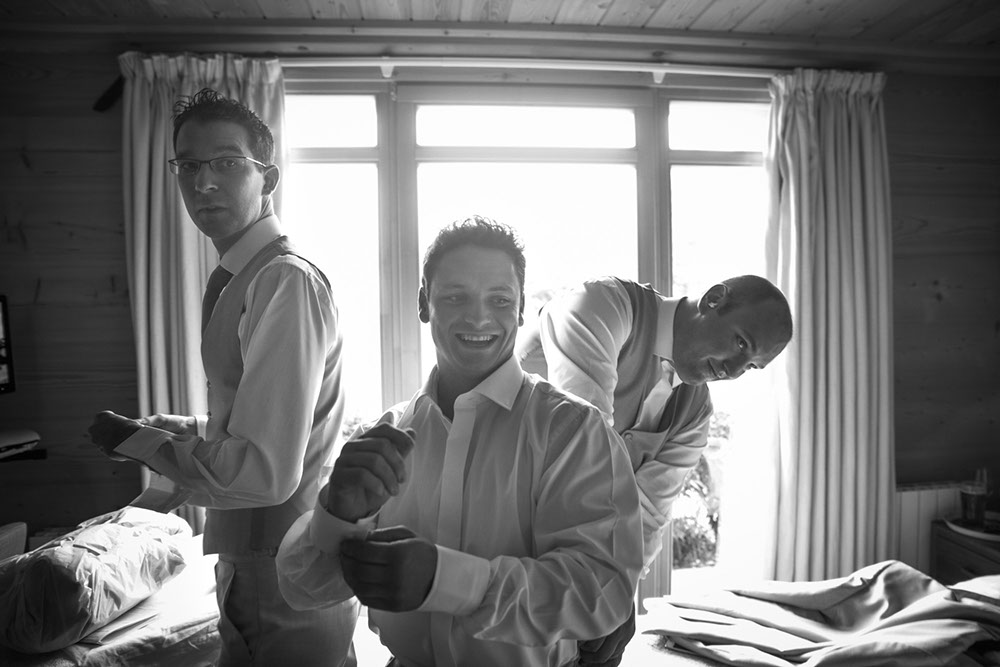 The groom party were surprisingly calm.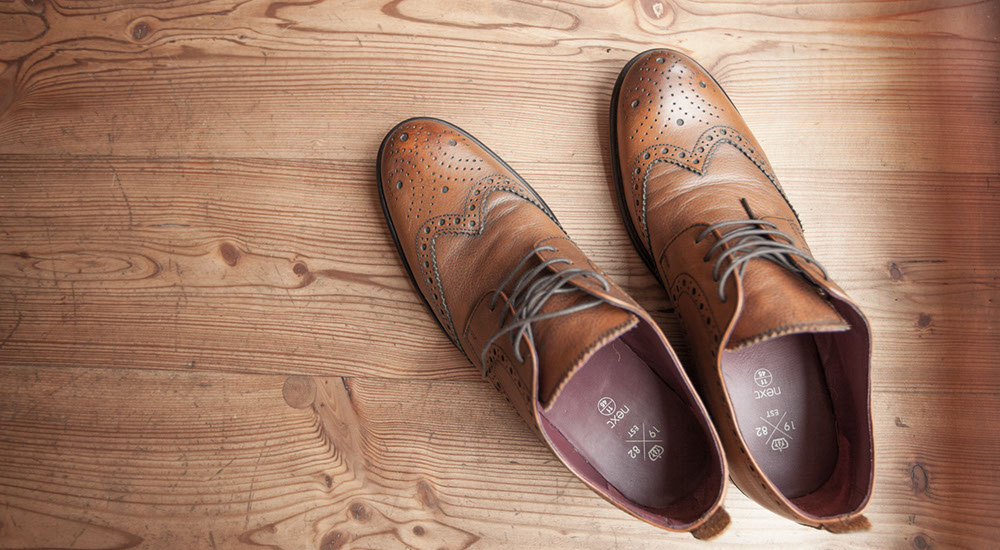 The grooms men were oddly tall. (Maybe there is a slight exaggeration).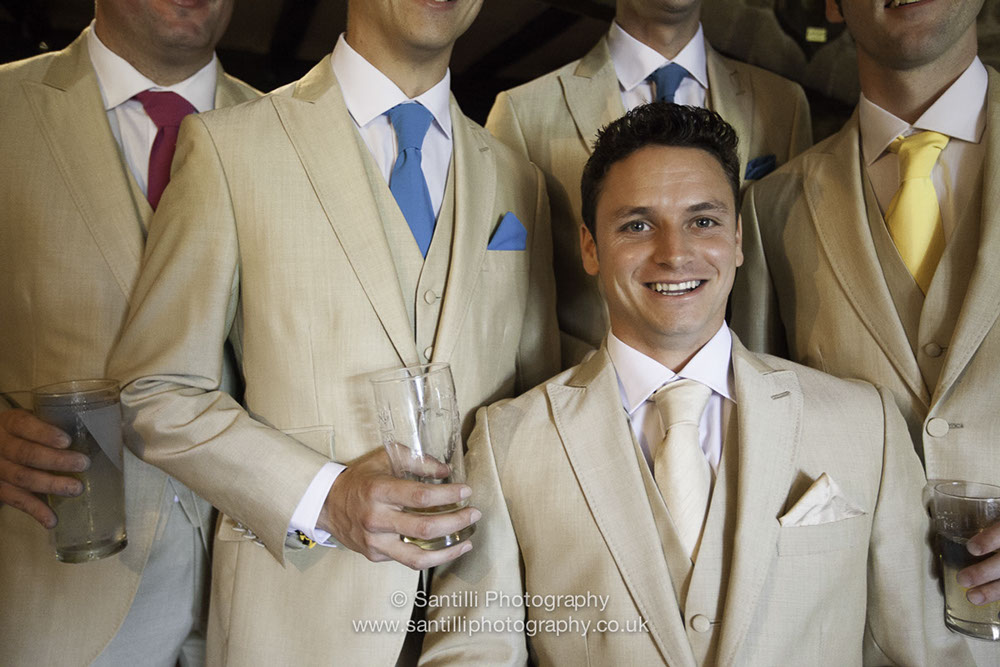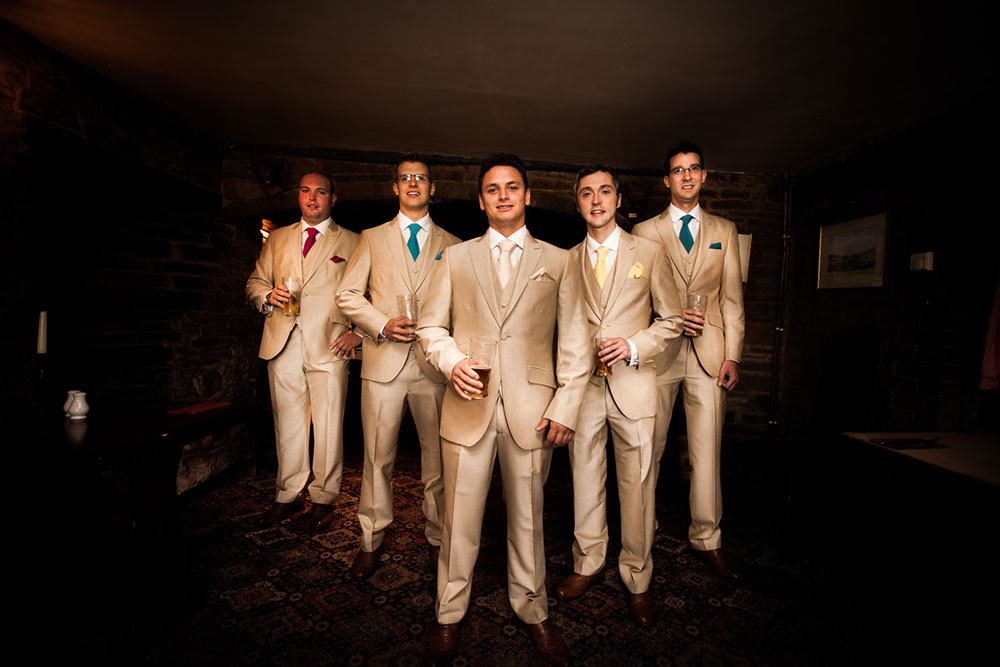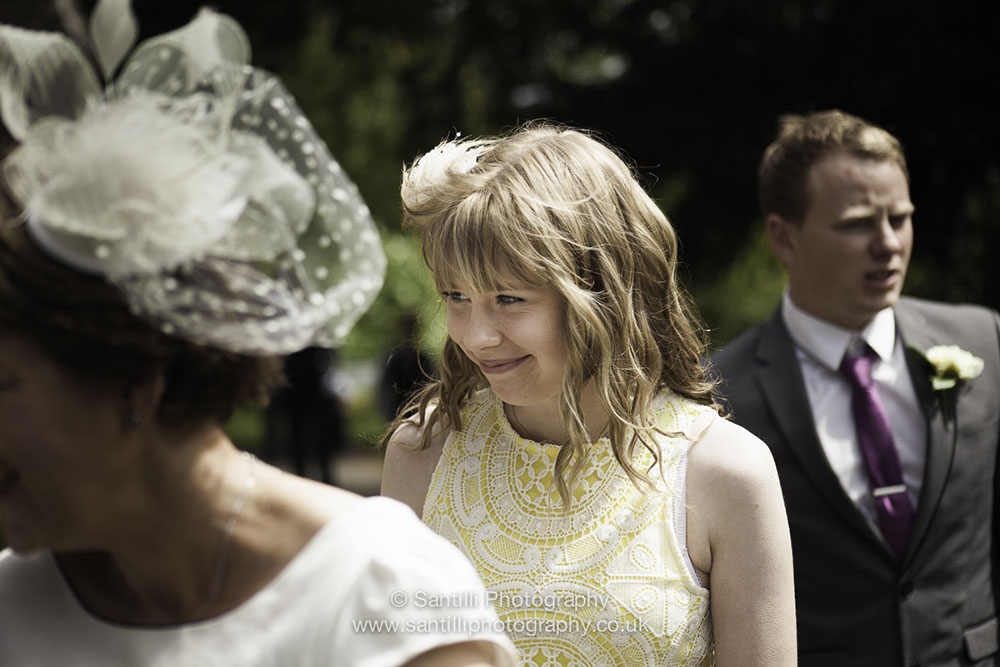 The groom along with the grooms-men, waiting calmly for the bride to arrive. And she does. In a vintage tractor and beautify decorated cart.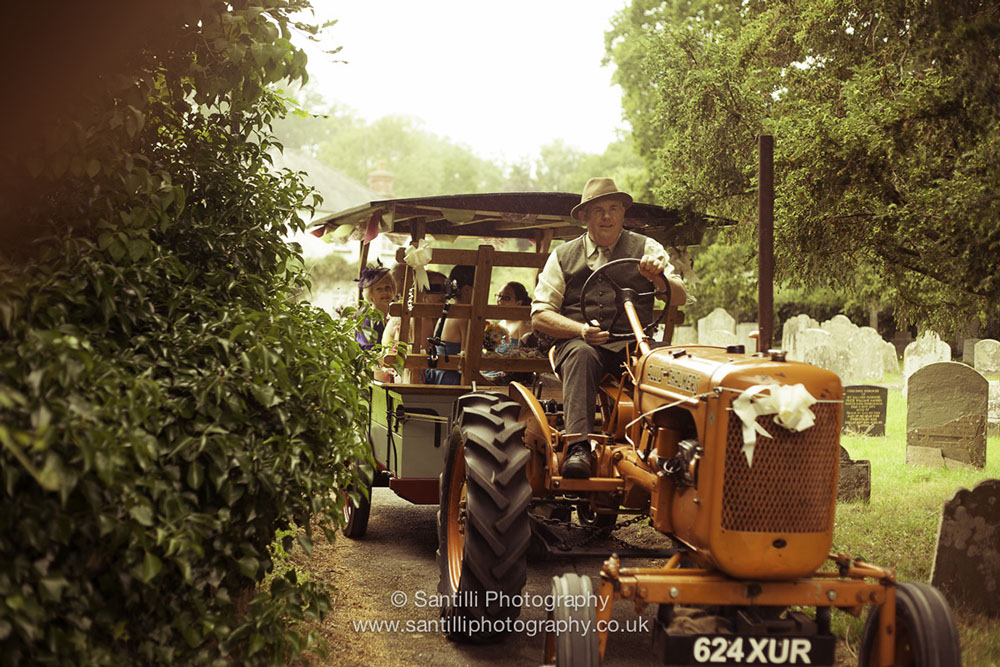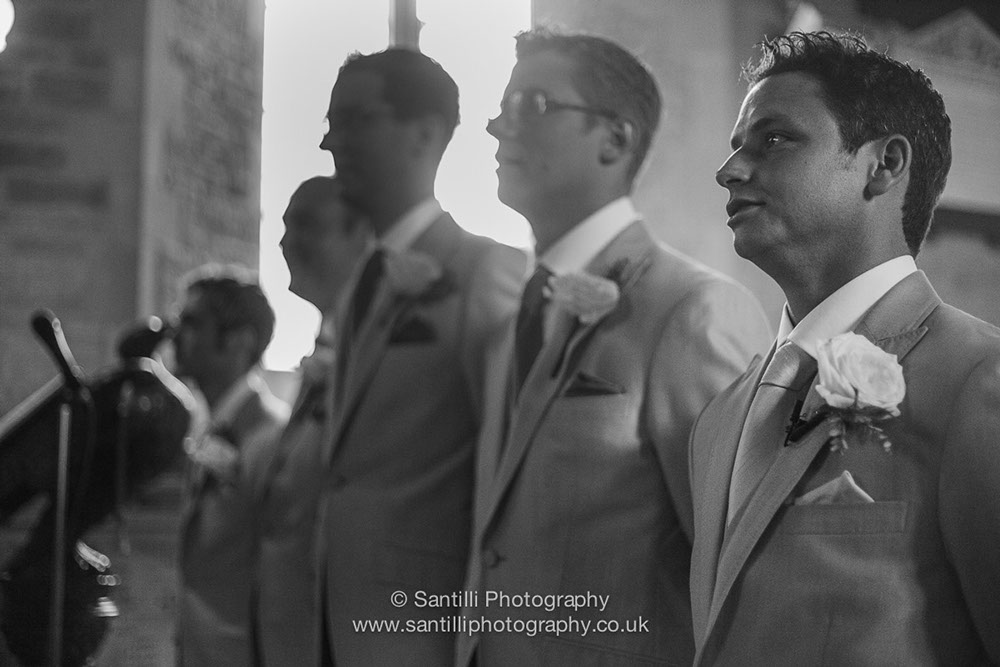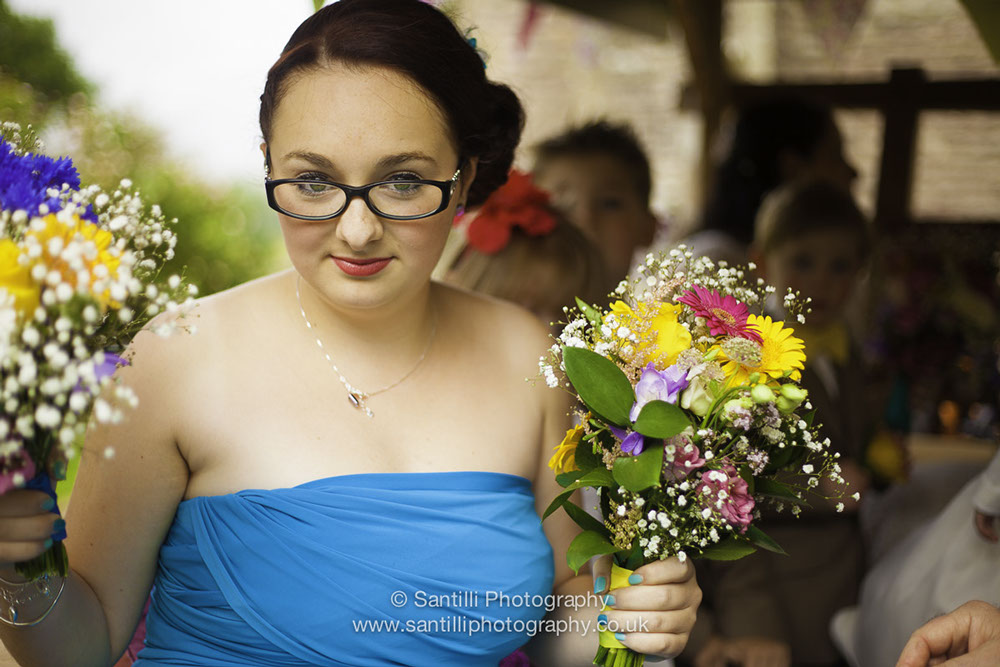 That is the look of a very proud father of the bride looking on during the wedding ceremony as her daughter is married off to her husband to be.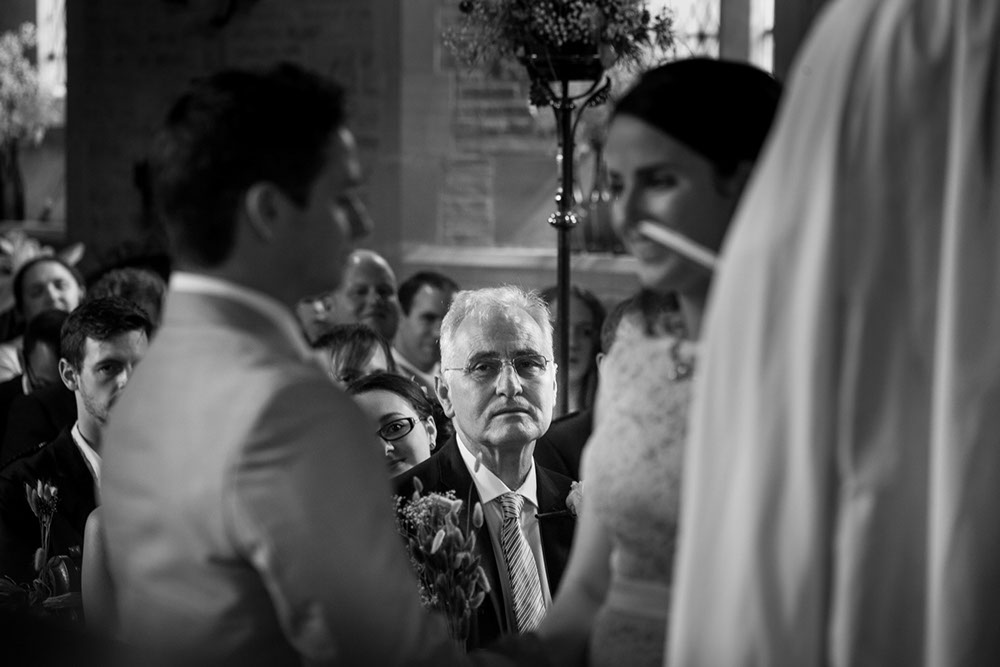 Husband and wife walking down the church aisle.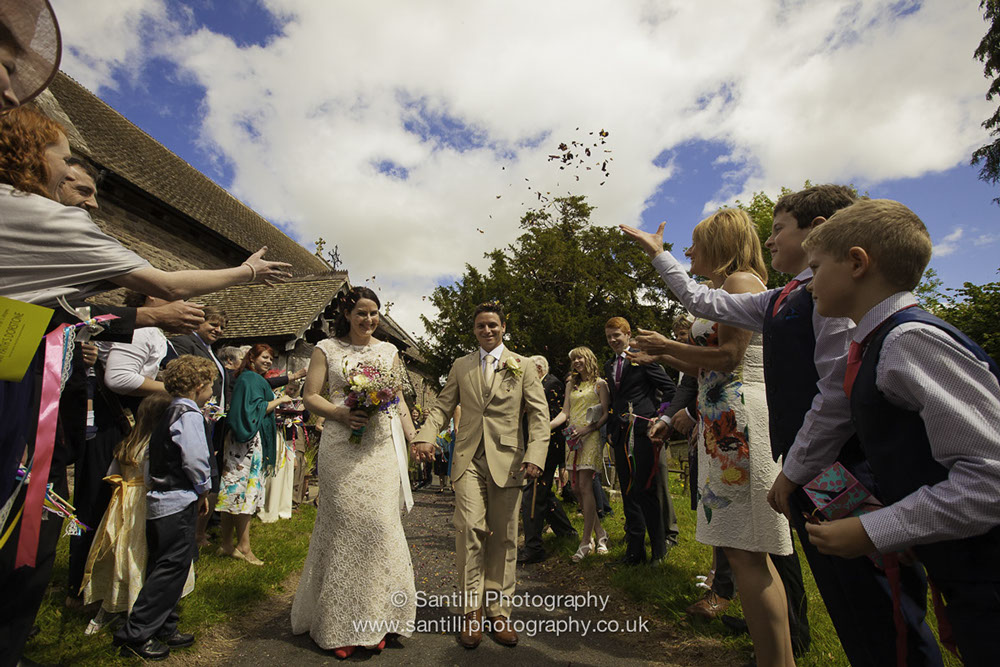 Just time for a few fabulous photos of the bride and groom.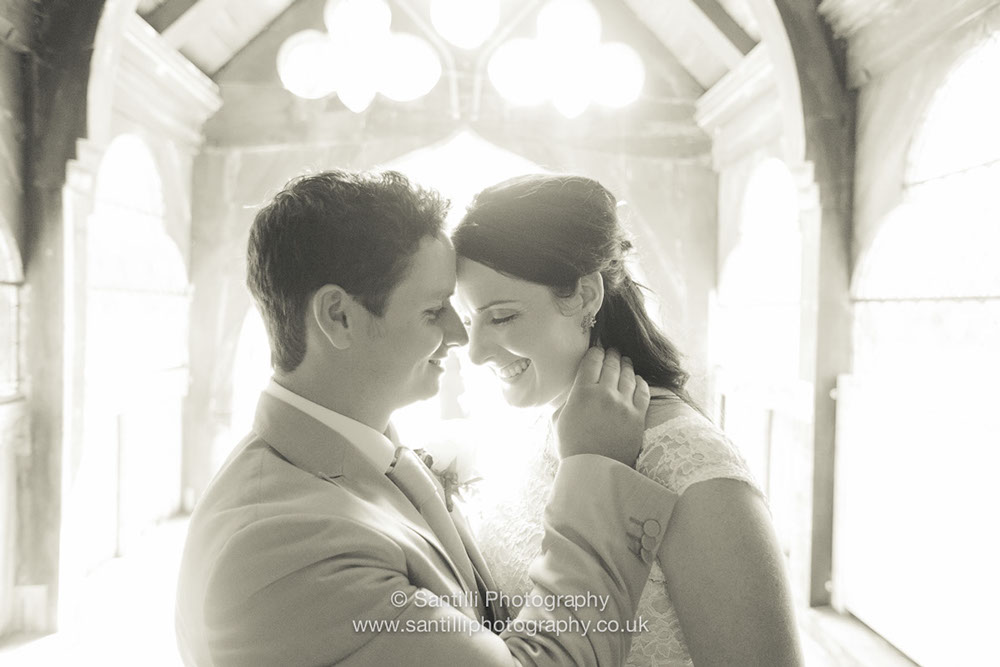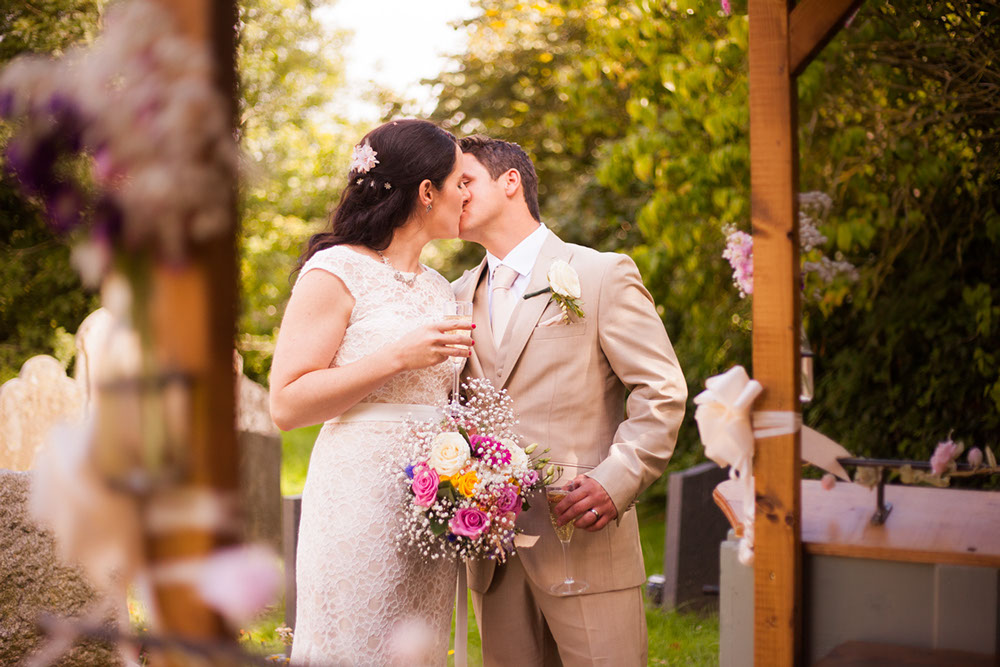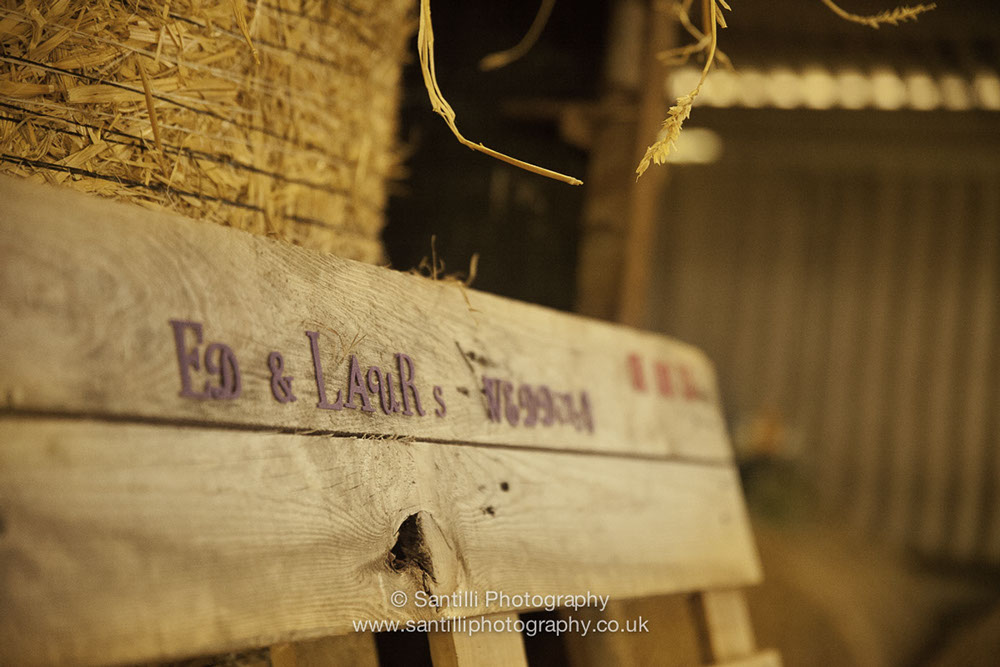 Have you ever seed such fabulous colours on sheep before at a wedding?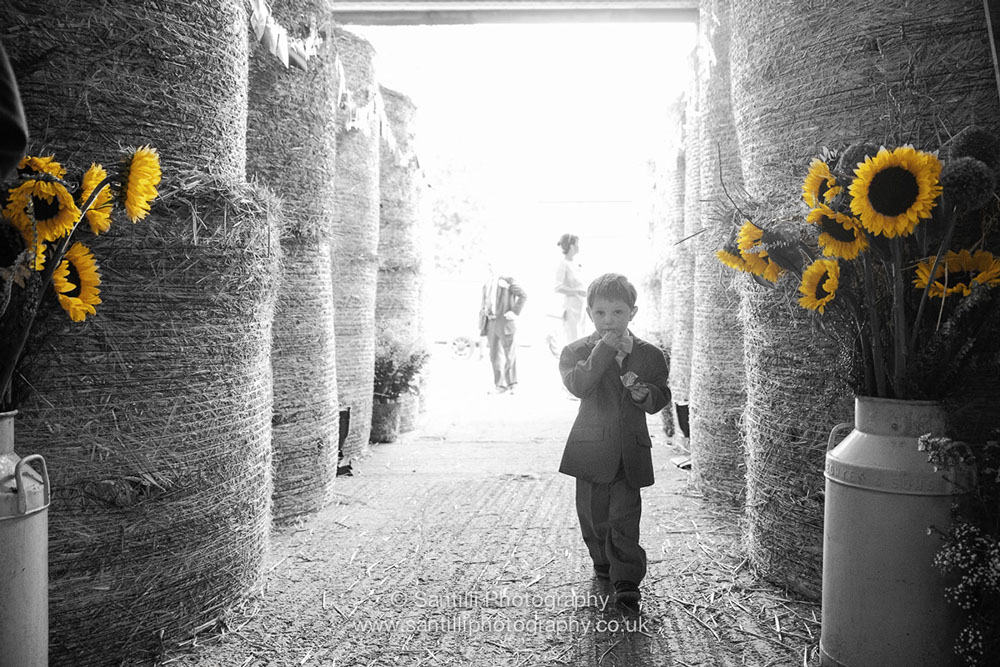 The bride and groom make an entrance to the wedding breakfast.
And there has got to be a few traditional, formal wedding photos with friends and family.
Of course there has to be a shot of the boys and their toys.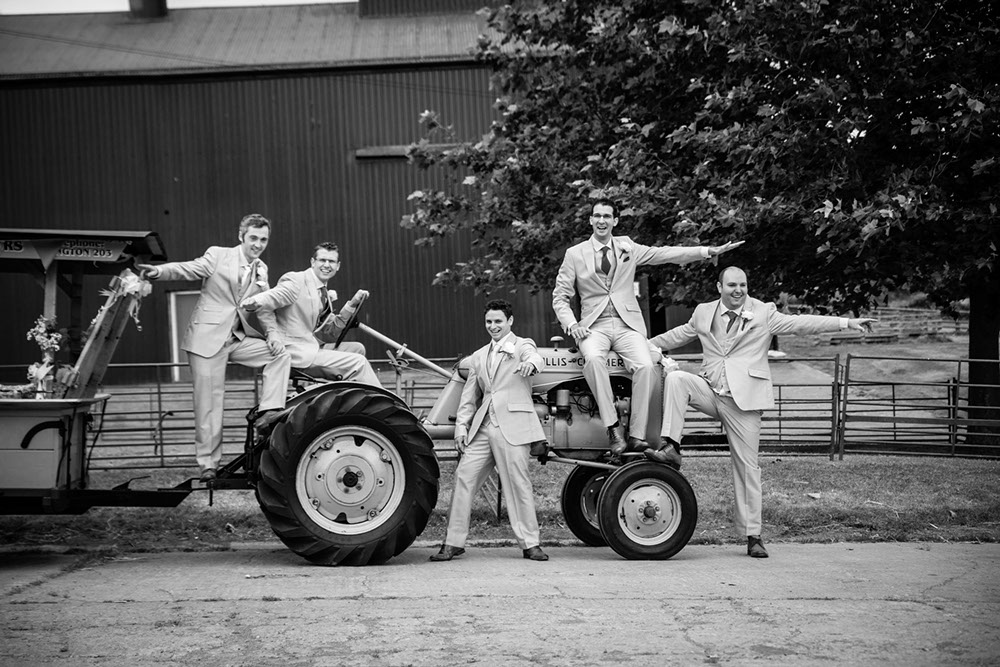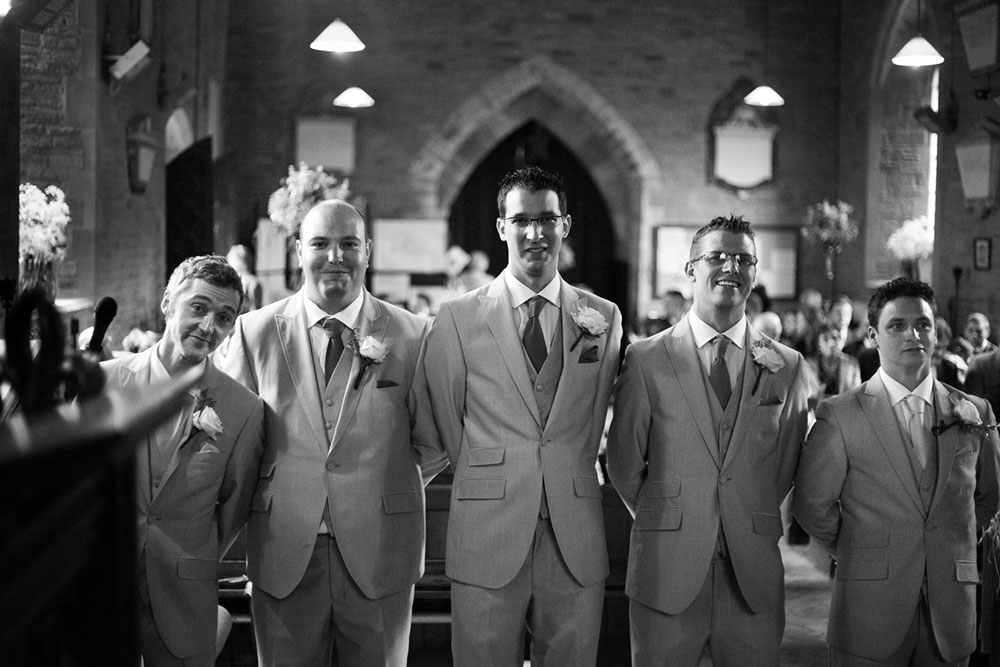 e: jon@santilliphotography.co.uk
t: 07929 218 529